Welcome to the Center for Disability Rights Wheel-A-Thon page.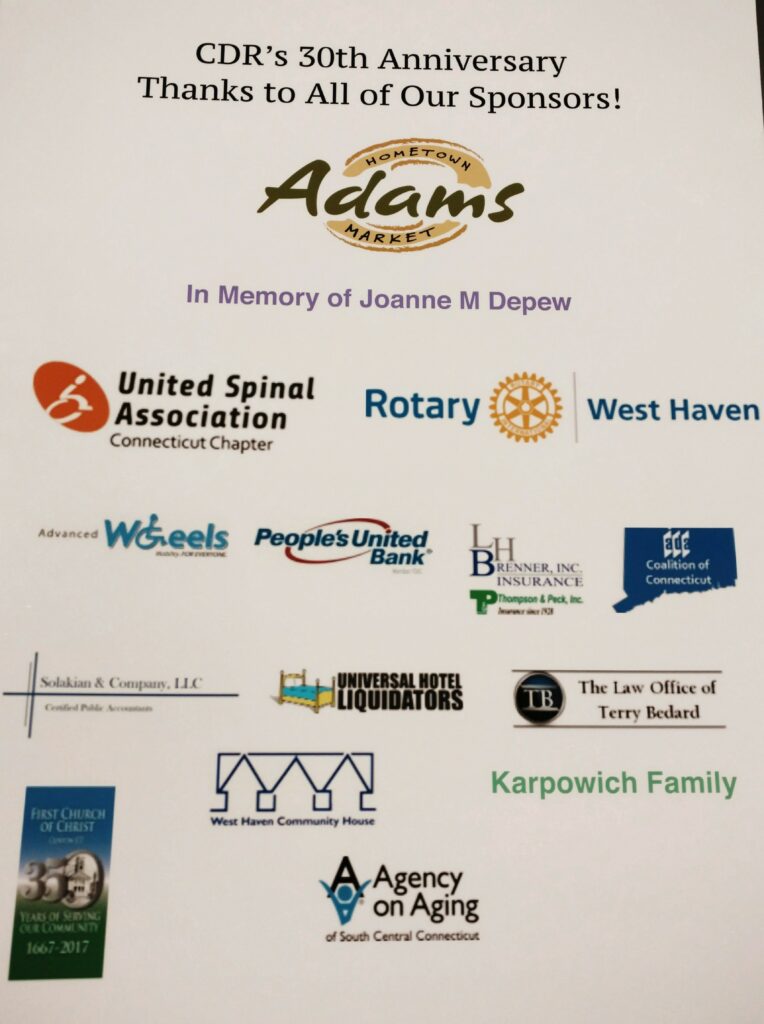 Center for Disability Rights is pleased to have had
Adams Home Town Markets,
United Spinal Association of CT,
Rotary Club of West Haven,
Advanced Wheels,
People's Bank,
L.H. Brenner Insurance,
ADA Coalition of CT,
Solakian & Co. LLC,
Universal Hotel Liquidators,
The Law Office of Terry Bedard,
West Haven Community House,
the Karpowich Family,
the First Church of Christ Clinton,
Agency on Aging of South Central Connecticut,
and everyone else who supported our 2019 fundraiser at Anthony's Ocean View Fine Catering.